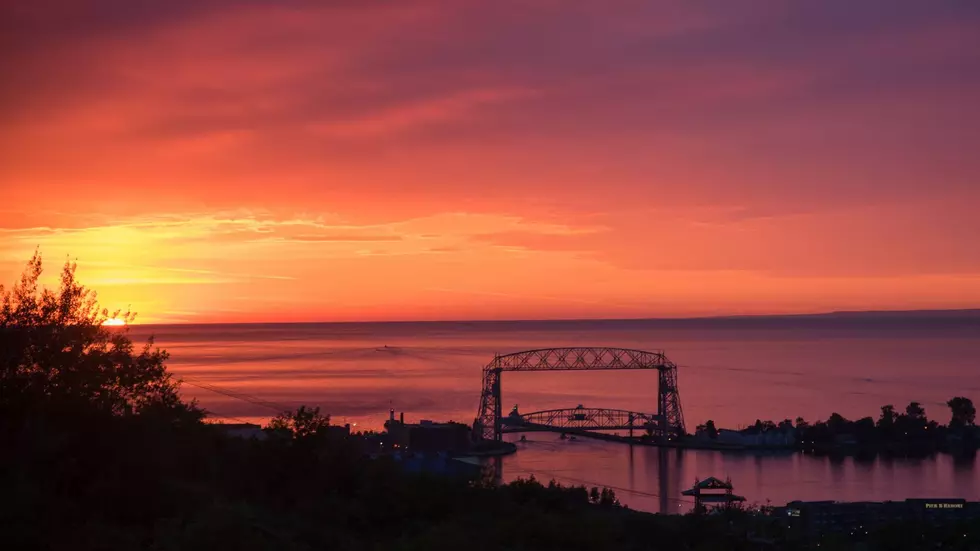 Looking For A Job? City Posts Rare Job Opening To Operate Duluth Aerial Lift Bridge
Nick Cooper - TSM Duluth
One of Duluth's most iconic landmarks is looking for a new employee. The City of Duluth just  this week posted a rare opening for an operator of the Aerial Lift Bridge. Arguably one of the most visible jobs in Duluth, this position is easily one of the most unique in the area as well.
While this job boasts an incredible first-person view of shipping traffic, the great scenery, and the ever-changing weather ol' Gitche Gumee is known for (breathtaking sunrises/sunsets, wild storms, and everything between), it isn't for just anyone. It might seem like a pretty simple gig. Raise the bridge, lower the bridge; but it's so much more than that. The operator is responsible for the safety of pedestrians and cars using the bridge, water traffic passing under the bridge, and many aspects of maintenance and repair to the bridge to make sure it all works properly and safely.
As the job posting describes, qualified candidates "need a minimum of one year of specialized electrical training, plus two years of experience working with large electrically operated machinery; or three years of experience working with complex mechanized equipment; or one year of experience working with computer-controlled electrical equipment; or a combination of education, training, and experience in the above areas which is accepted as equivalent."
This full-time gig comes with the normal job benefits of a paycheck (between $46,164.00 and $54,024.00 annually according to the posting), insurance, paid holidays and paid vacation (and so on); but also comes with those breathtaking views and a unique perspective on the area's shipping traffic.
Wondering what you might do on the job? There is a lengthy description of job duties on the posting for the position, which includes the following (along with a lot more):
Correspond with ships
Estimate and anticipate speed and distance of approaching vessels
Operate pedestrian and motor vehicle safety gates and lights, as well as various elements of the equipment necessary to raise and lower the bridge in the correct sequence
Perform a variety of maintenance tasks on the various systems of the bridge
Maintain approaches, sidewalks, and decks so that they are free from ice, snow, and other safety hazards
If you're qualified and interested in operating the link between mainland and Park Point, and this crucial element of the Twin Ports shipping industry, you can see the full job posting and apply for the job by hitting the button below.