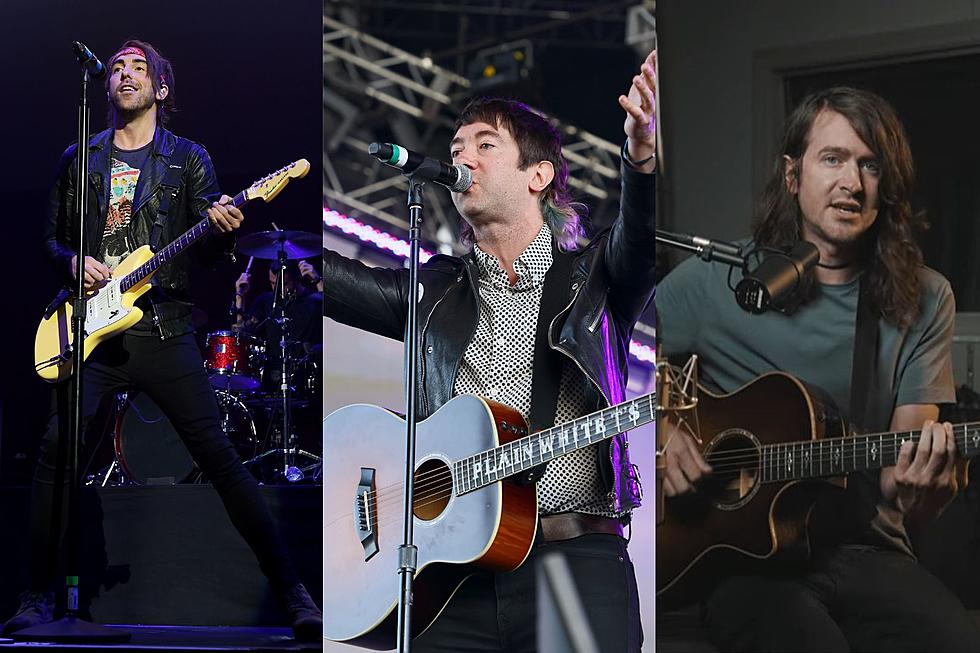 New "Emo" + Pop-Punk Music Festival Coming To Wisconsin This Summer
Gustavo Caballero, Theo Wargo, Rise Records via YouTube, Canva
A new music festival is coming to Wisconsin this summer featuring All Time Low, Mayday Parade, Plain White T's, and more.
Pop-punk, emo, and alternative rock fans rejoice as a new festival is coming to Wisconsin this summer. It's time to bring the "rawr" phase back in style.
The show is being called Reverb Music Festival and will be held this summer at the Eau Claire Event District (5775 20th Avenue). According to News 18, the festival will be run by the same group who hosts Country Jam and will be held at the same location.
The event will be happening on August 19th, 2023. Even though it's a one-day festival, there are an estimated  5,000 to 10,000 guests to be in attendance with hopes of the guests staying all weekend.
Here's the lineup you can expect for the fest:
All Time Low
This groped formed in 2003 and had us all belting out "Dear Maria, Count Me In" back in the mid-2000s. They consist of lead vocalist and rhythm guitarist Alex Gaskarth, lead guitarist Jack Barakat, bassist Zack Merrick, and drummer Rian Dawson. All Time Low even got their name from a New Found Glory song.
---
Mayday Parade
The group's debut EP sold over 50,000 copies without any label support in the mid-2000s. From "Jamie All Over", to "Three Cheers For Five Years", and so much more, Derek Sanders, Alex Garcia, Brooks Betts, Jeremy Lenzo, and Jake Bundrick really know how to get you in the feels.
---
The Maine
Despite the name being a state, the band actually formed in Arizona. These are one of those bands that I instantly loved when I first heard them and then consistently got better with every new album. The Maine consists of lead vocalist, guitarist, and pianist John O'Callaghan, lead guitarist Jared Monaco, bassist Garrett Nickelsen, rhythm guitarist Kennedy Brock, and drummer Patrick Kirch.
---
Plain White T's
The band that had was wondering what Delila thought of New York City and even had us counting "1,2,3,4". The Plain White T's actually formed in the late 90s in Chicago and had an underground following. The group currently consists of Tom Higgenson, Tim Lopez, Mike Retondo, and De'Mar Hamilton.
---
The Red Jumpsuit Apparatus
If I had a dime for every time my teenage self locked my bedroom door and played "Face Down" as loud as I could, I would have about three dollars. The Red Jumpsuit Apparatus consists of Ronnie Winter, Joey Westwood, Josh Burke, Randy Winter, and John Espy.
---
Charlotte Sands
Charlotte Sands is a singer and songwriter who is not afraid to speak her mind and is on her climb to be a pop-punk queen. Check out a song she did with SLEEPING WITH SIRENS below:
---
The Ataris
Known for their cover of "Boys of the Summer", this punk rock band also formed in the late 90s. The Ataris currently consists of Kris Roe, Dale Nixon, Danny Duke, and Dustin Phillips.
---
Tickets for the fest will go on sale at 9 am on May 2, 2023. You can get tickets right here.
The 40 Best Cover Songs by Rock Bands