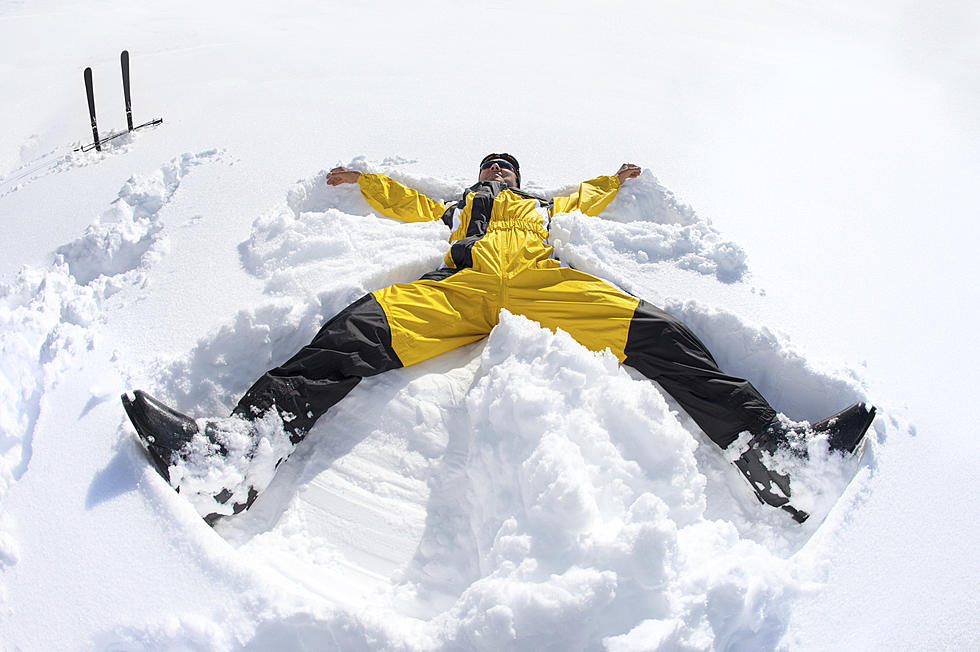 Old Farmer's Almanac: Duluth's First Snowfall Coming In October
Exclusive Visual, Getty Stock/ ThinkStock
Winter is coming and because this is the Twin Ports, it could happen at any time! We are used to just about anything winter throws our way in Duluth and Superior.
Winter really can show up at any point in our region. Sometimes it shows up early and other times, it continues into late May. You just never know what you are going to get in the Northland and that is why I always look at a bunch of different forecasts to try to get a feel for what to expect.
One thing that is always on our mind this time of the year is wondering when we will get our first official snowfall. Will it be September or October? Will we get lucky and we won't get snow until almost December?
With this question weighing on my mind, I went to the Old Farmer's Almanac to see what they had to say regarding October. I wanted to see if they were forecasting snow for the month, which would be the first snow of the season.
According to their forecast, it looks like we are going to be getting our first snowfall in Duluth and soon. The Old Farmer's Almanac is forecasting cold conditions and snow showers during the period of October eighth through the twentieth.
It may also be a snowy Halloween, as the Old Farmer's Almanac predicts more wet conditions near the end of the month. Their forecast says we will see rain and snow in parts of our region for the last few days of the month.
While they didn't go into details regarding how much snow we will get and exactly when we will get it, this gives us a pretty general idea that we may not skate through October without getting a little taste of winter at least.
While we didn't get any snow in September, we did get news from several different outlets that this winter wouldn't be a calm one. The Old Farmer's Almanac released their forecast predictions for winter as a whole this year and it looks brutal.
Their forecast for the 2021 - 2022 winter season is calling for one of the longest, coldest winters our region has seen in a long time. Not only that, but they are also dubbing this winter a "season of shivers" nationwide.
The National Weather Service echoed this sentiment, reporting over the summer that it was likely we would see a La Niña winter again. This means cold temperatures and heavy snow, even more so than what we see during a normal Twin Ports winter.
As we brace for what winter holds, it is a good idea to start getting prepared now. This includes making sure your car is winterized with everything you may need to travel safely during the wintertime.
As for summer, it was fun while it lasted.
Ways Winter 2020-2021 Was So Bizarre For The Northland
Winter 2020-2021 was a bizarre season for the Northland. It was a moody season that swayed from abnormally warm to record breaking cold.
10 Reasons You Should Love Winter In The Northland
10 Unique Activities To Take Up This Winter In The Northland