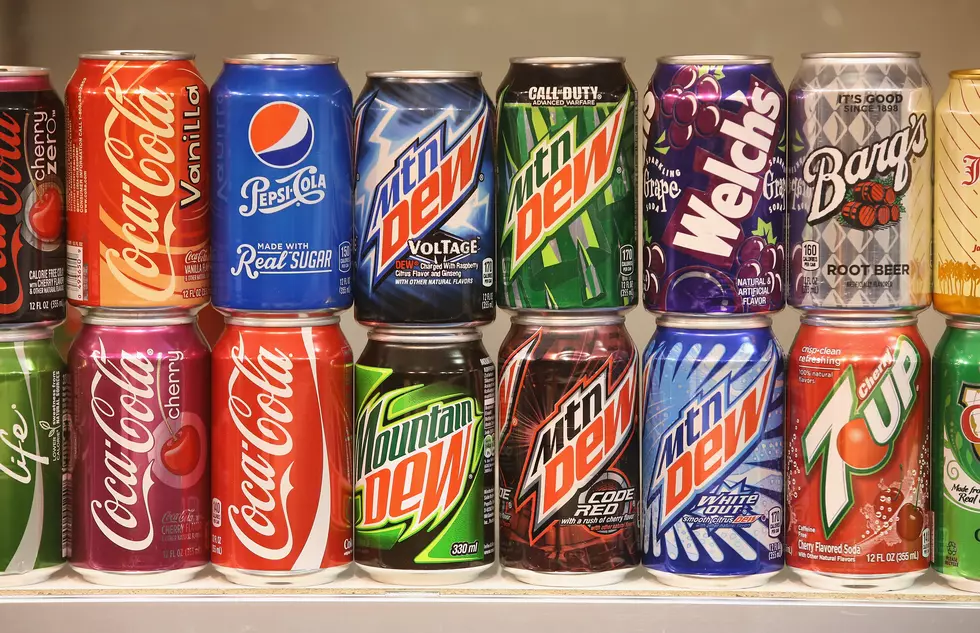 Popular Fast-Food Chain Is Switching From Pepsi To Coke Products
Getty Images
One popular fast-food chain is making the switch from Pepsi to Coca-Cola products and fans of the place are divided.
Recently, we discovered that Wisconsin residents are divided on what to call soft drinks. Some call it pop, others call it soda. So I think it's fitting that this fast-chain has its roots in Wisconsin.
The popular fast-food chain is no other than Culver's. The chain made social media waves last fall when they decided to make an April's fools joke a reality. That's when they decided to have the "Curd Burger" on the menu.  If you missed it, the burger was a Deluxe ButterBurger (beef patty, lettuce, tomato, pickles, red onion, and mayo) topped with a burger-sized cheese curd.
Now they are making waves once again by announcing they are making a soft-drink change from Pepsi products to Coca-Cola products. According to WISN 12 News, Culver's nearly 900 restaurants in 26 states are transitioning to Coca-Cola products.
Many fans are divided and reached out on Twitter. Culver's made sure to respond one response to assure fans that not all of the soft drinks will change. Culver's Signature Root Beer, Diet Root Beer, Dr. Pepper, and fresh brewed sweetened and unsweetened tea will still be available. Of course, shakes and Concrete Mixers will still be on the menu as well.
Here's what other people had to say about the change:
There is no official date on when the switch will be made, but after seeing some Twitter posts, some may have already made the switch. You can find three Culver's locations in the Northland:
Duluth: 1301 Mall Drive
Superior: 2110 East Second Street
Two Harbors: 1082 MN-61
50 Most Popular Chain Restaurants in America
YouGov investigated the most popular dining brands in the country, and Stacker compiled the list to give readers context on the findings. Read on to look through America's vast and divergent variety of restaurants—maybe you'll even find a favorite or two.