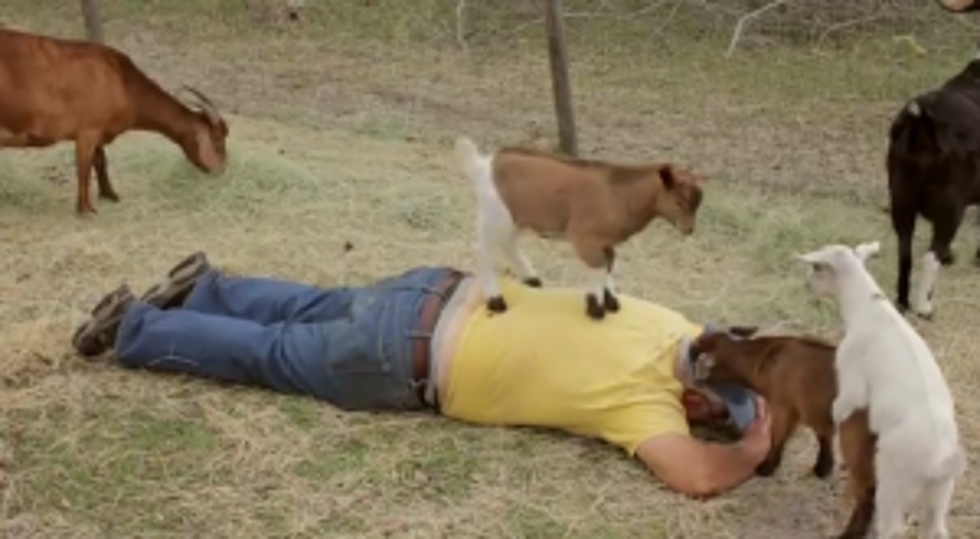 Redneck Back Massage [VIDEO]
For those of you out there with back pain, this may be the answer to your prayers . Kids, as in baby goats!
No need to risk your 12 year old walking on your back and then BAM, you are down for the count!  Just have one of these adorable baby goats jump on and off your back.
I admit I don't know much about goats, but they sure are cute when they jump up and down. Let's just be thankful they did not start eating Farmer Ted's clothes. Yikes the belly shot was enough for me. Check out the video below.