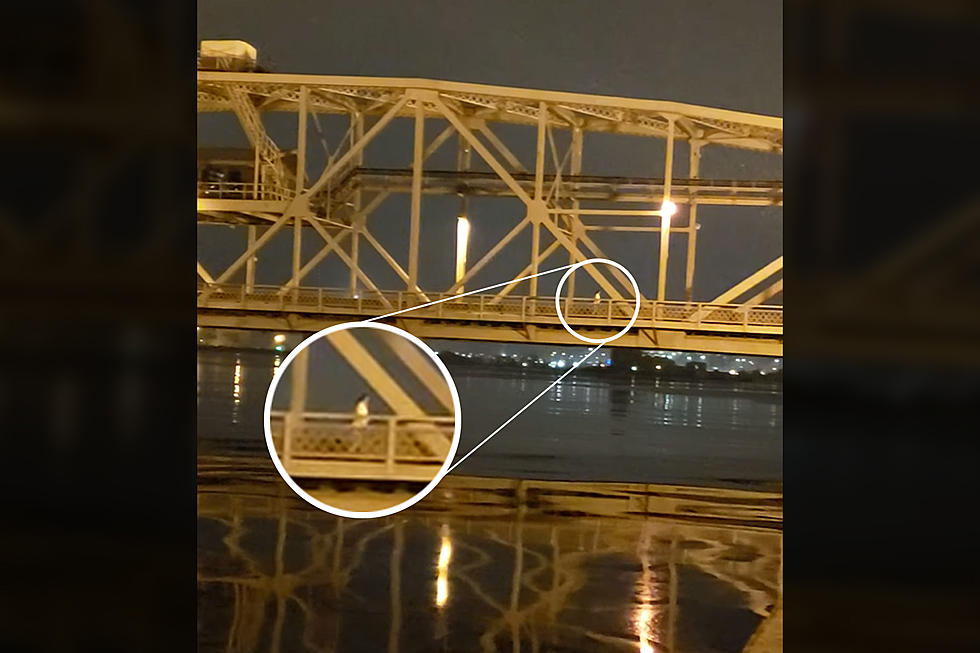 Still No Need To Run, Ma'am: Video Of Woman Freaking Out, Running Across Duluth's Aerial Lift Bridge Goes Viral Again
Kelly Campy on YouTube
A video that popped up online two years ago is seeing some new life, making the rounds on TikTok.
A video captured and shared on YouTube in January of 2020 shows a woman frantically sprinting across the Duluth Aerial Lift Bridge as the crossing gates lowered and alarm bells sounded ahead of a pending ship that would be heading under the bridge.
The woman, who (if I had to guess) likely isn't from Duluth based on her reaction to the situation, is captured screaming obscenities and shouting things like "I'm on the F***ing bridge!" and "Don't lift it! Don't lift it! Don't lift it!" as she booked it across the bridge.
As she neared the end of her journey traveling from the Park Point side of the bridge to the Canal Park side, you can hear the voice of the Lift Bridge operator calmly announce "No need to run, ma'am", taking a seemingly tense moment and adding an unintended level of comedy gold that the woman can hopefully appreciate now that the situation is well behind her.
The original video, which popped up at the beginning of 2020 on Reddit, is circulating online once again on TikTok. I've seen dozens of people sharing the video, including this account, which has seen over 480,000 likes in the first two days the video has been posted to the account.
Before watching, do be aware that there is some coarse language.
According to the YouTube video that popped up the first time this story caught attention, this occurred on January 1, 2020. The video, which was posted on January 10, 2020, has a comment in the description from the publisher, saying "1-1-20 woman caught on Liftbridge thinking it was gonna go up. The bridge tender says " no need to run ma'am"
Despite the woman's panic, it is worth noting that, as the bridge operator mentioned, there is "no need to run". The bridge is equipped with several cameras and operators are responsible for making sure all vehicular and pedestrian traffic is clear of the bridge before they will lift it for a passing ship.
So, if you find yourself on the bridge when the bells start sounding, don't panic! Just clear the bridge in a prompt, but calm manner.
Rent The Lift Bridge House in Duluth
Time Warp! Take A Look At Stores + Scenes From The Past At Duluth's Miller Hill Mall
Since it first opened its doors in 1973, the Miller Hill Mall in Duluth has seen plenty of changes. There has been expansion and many stores have come and gone.
Take a look at some stores and scenes from the past at the Miller Hill Mall. Do you remember them all?