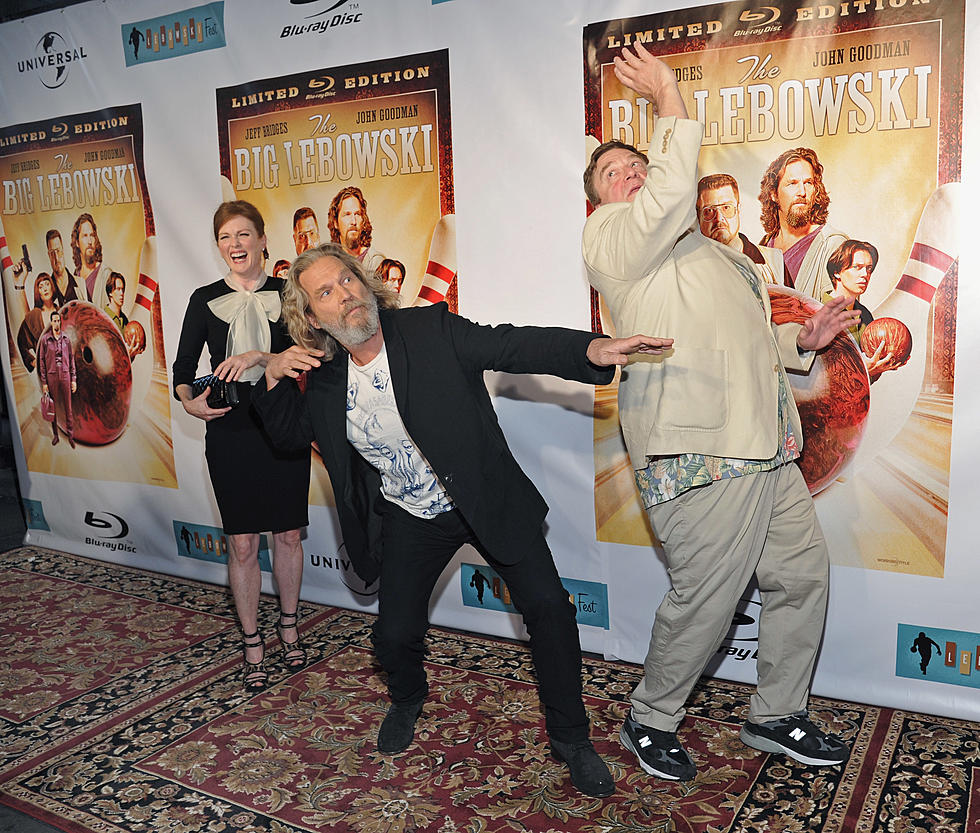 'The Big Lebowski' Is Coming Back to the Big Screen in the Twin Ports
Getty Images
Everybody's favorite "dude" is coming back to the big screen for a 25th-anniversary screening of 'The Big Lebowski'.
That's right, it has officially been 25 years since "the dude" captivated us on the big screen and he continues to abide. The movie was even written by Minnesota natives Joel and Ethan Cohen.
The film was released in 1998 and initially received mixed reviews following the success of the Cohen brother's smash hit 'Fargo'. However, since then it has garnered a huge cult following.
The film features great performances from Jeff Bridges as "the dude", and his bowling buddies John Goodman as Walter Sobchak, and Steve Buschemi as Donny. The film also includes Julianne Moore, Phillip Seymour Hoffman, Tara Reid, Flea from Red Hot Chili Peppers, and more.
If you have never seen the cult classic, here's the plot:
The ultimate slacker Jeff "The Dude" Lebowski gets mistaken for a millionaire of the same name. He then gets caught in a whirlwind of a complicated mystery where his rug is ruined by debt collectors, and he enlists his bowling buddies for help while trying to find the millionaire's missing wife.
The movie will be shown at two theatres in the Twin Ports and on two special dates. The first showing will be held on Sunday, April 16th, 2023 at 4 pm at both Duluth 10 (300 Harbor Drive), and Lakes 10 (4351 Stebner Road). The second date will be on Thursday, April 20th, 2023 at both theatres as well.
Tickets are $13.98 and available in advance here. Grab a White Russian (if you're of age) and check out a trailer for the classic film below:
Something Out Of 'The Flintstones'? Tour Duluth's Unique 'Mushroom House'
Designed by Minnesota-born, Colorado-based architect Stan Nord Connolly and constructed by Duluthian and former Olympian George Hovland in 1971, this wildly unique home was
listed for sale in August of 2021
.
13 Things You Never Knew Were Invented in Wisconsin
Wisconsin should be proud of this impressive list of inventions that come from the state.