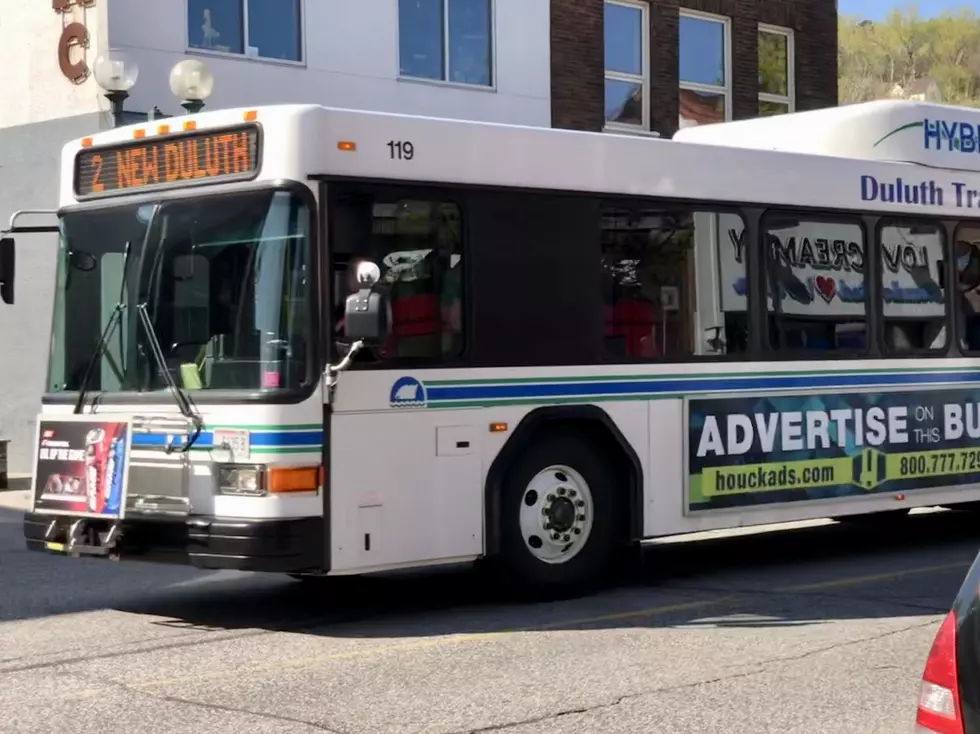 DTA is Reminding Public About Fare Changes Starting This Weekend
Nick Cooper - TSM Duluth
The Duluth Transit Authority is making some changes to its fares and some routes starting this weekend.
Starting Sunday, March 7th several changes to fares on DTA will go into effect, those changes include:
Single-day bus pass with unlimited rides will be reduced from $4 to $3
31 youth pass reduced from $37.50 to $30
Seven-day unlimited rides are reduced from $17 to $15
Discontinue use of 90/180/360-day passes
The Duluth Transit Authority also says that they will no longer allow pennies to be used in the bus fareboxes. They are also making changes to their Peak Fares by using a simple to understand time-based system. Peak fares will now be charged between 7 AM - 9 AM and 2:30 PM and 6 PM Monday through Friday.
Peak fare will remain at $1.50 per ride and the off-peak fare will be $.75. Off-peak fares will be in effect during the weekends and weekdays between the peak fare times.
There are also some changes coming to a few of DTA routes including route 5, that route will include one additional trip from the Miller Hill Mall to the west that will depart at Super One at 7:01 PM and arriving in New Duluth at 7:50 PM.
Route 7 will be adding one outbound weekday trip departing the Duluth Transit Center at 9:40 PM and arriving in Lakeside at 10:11 PM. They also added one inbound trip, departing Lakeside at 10:30 PM and arriving at the Duluth Transit Center at 10:52 PM.
Route 11k will be dropping the last inbound weekday trip, starting Sunday the last inbound trip will depart at Kenwood at 11:26 PM and arrive at the Duluth Transit Center at 11:55 PM. They are also dropping made some changes to Route 2, you can read more about those changes here.
10 Reasons To Be Thankful You're From Duluth