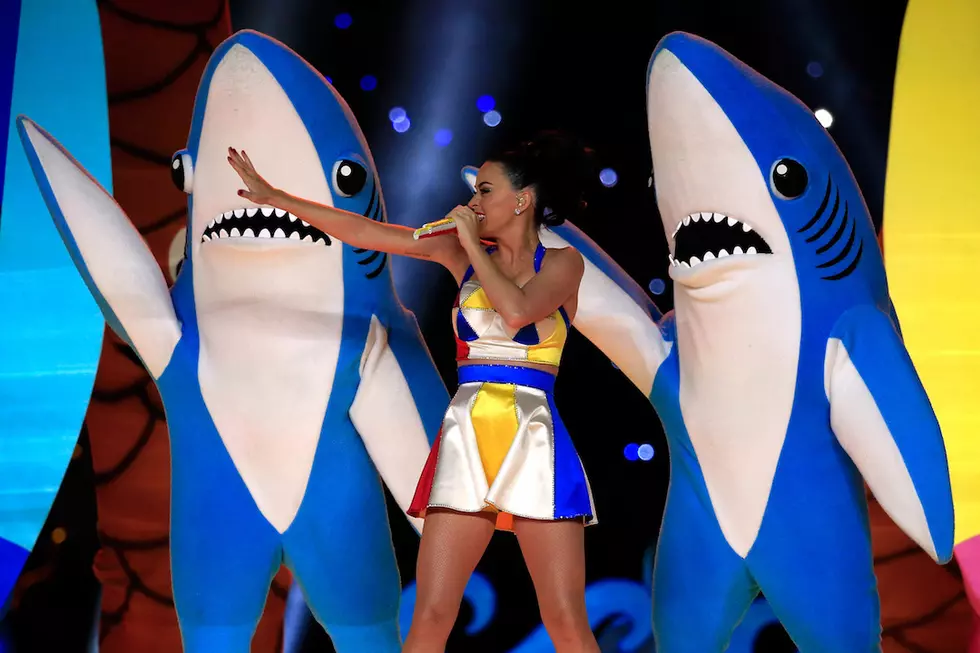 Left Shark From Katy Perry's Super Bowl Halftime Show has Finally Been Unmasked
Rob Carr/Getty Images
How could anyone forget the iconic 2015 Super Bowl? It was a nail biter, with the Seattle Seahawks taking it down to the wire and the New England Patriots making that memorable interception in the end zone to ice the game, and their victory.
The halftime show was also unforgettable. Katy Perry shined during her set, and when she started performing "Teenage Dream," we met a dancing shark duo. Only, one of the sharks was dancing to the beat of his own drum (and we're not sure where that drum even was. It definitely wasn't onstage.) That was Left Shark, and his lack of choreography went viral.
"So there's a set choreography, there's also what's called free-style choreography, or, like, you get to move around or play your character as a dancer," Gaw explained. "I'm in a 7-foot blue shark costume. There's no cool in that. So what's the other option? Well, I'm gonna play a different character."
That character, he says, is an everyday, imperfect, person. So he practiced his improvisational moves thinking they'd be a little goofy, and when he got on that stage, they were more than just a little goofy.
But he embraces that goofiness and even told NPR that he includes that particular "achievement" on his résumé.
Read the full interview here and relive the amazing moment below.