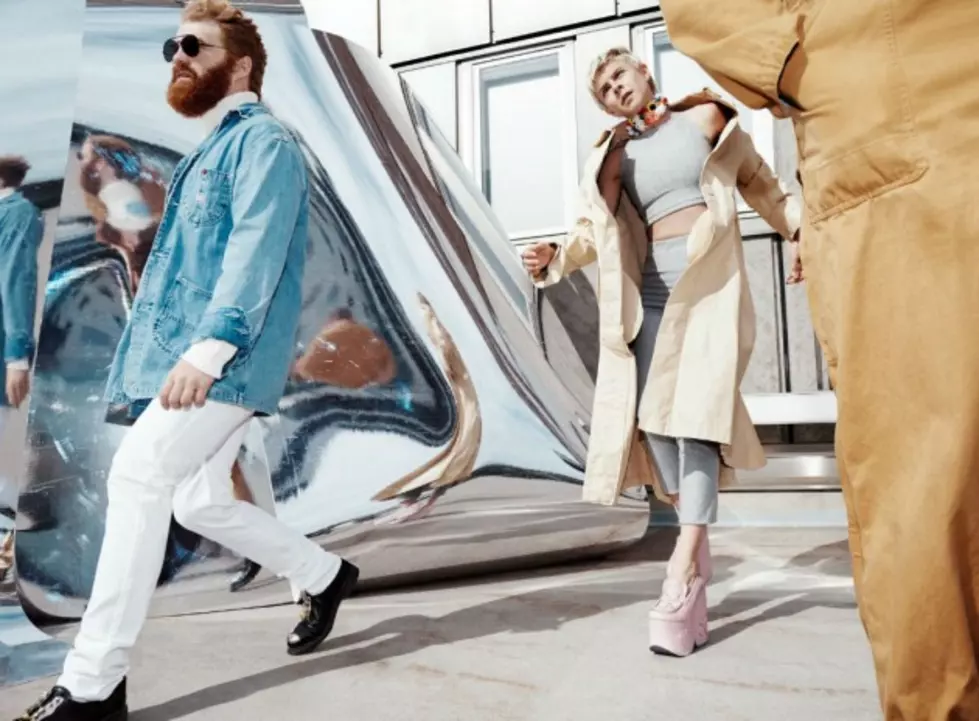 Robyn Returns With La Bagatelle Magique on 'Love Is Free'
Konichiwa Records
Robyn is back...and she's gonna give it to you, baby.
A year after teaming up with Röyksopp for their joint Do It Again EP and nearly five years after pioneering the electro-pop scene with her still-incredible Body Talk, including almighty teardrops-on-the-disco anthems "Dancing On My Own" and "Indestructible," the Swedish Queen Of Pop has returned with "Love Is Free," featuring Maluca.
The song marks the first official taste of her forthcoming music project Robyn & La Bagatelle Magique, a collaboration between herself, keyboardist Markus Jägerstedt and the late Christian Falk, her beloved producer who sadly passed last year due to pancreatic cancer.
"This isn't his memorial record, it's a record we had a lot of fun making. And he was very much alive, in love with his life, and he wanted to make more music," Robyn explained of the collaboration.
The wild, joyous nature of "Love Is Free" certainly seems to capture the in-studio magic between the three, kicking in with the odd barking noise featured on the troupe's official website upon their initial announcement weeks ago.
It only gets better — and weirder — as it builds: "I'mma give it to you baby / I'mma give it when I'm ready," Robyn cockily sasses across the 5-minute emancipation electro-raver full of hiccuping noises and nasty beats. It's a sick, shapeshifting oddball production that doesn't sound quite like anything the Swedish heavy-hitter's done before — and yet, this is undeniably the stuff of Robyn.
"The song for me is about losing control a little bit," she says in her post-premiere interview with Annie Mac. "Live and let live, I guess."
According to the Swede-pop icon, the 5 track (or 6 — depending on the mixing process) mini-album will arrive this summer.
Listen to "Love Is Free" below.