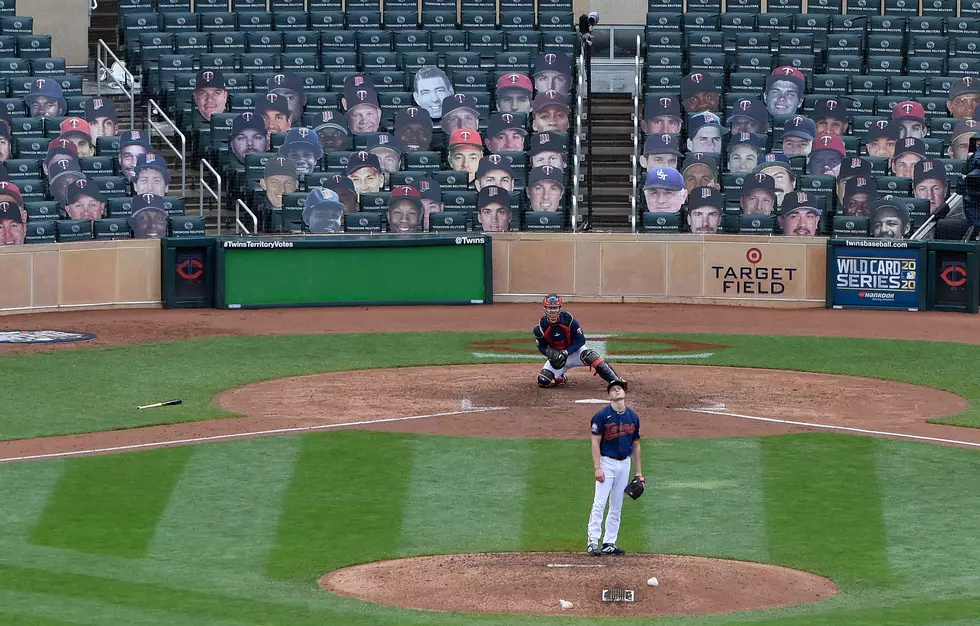 The Minnesota Twins Hope To Have Some Fans In The Stands For Opening Day
Getty Images
Last year Target Field was packed with cardboard fans faces...Two of which were my friends, but this year the Minnesota Twins organization is hoping they can have at least 10,000 real life fans in the stands on opening day.
The team recently submitted a detailed plan to the state of Minnesota on how they intend to keep fans safe and virus free during the games at Target Field. This initial plan would allow 10,000 fans to attend which is only 25% capacity, with the hope that this number will increase as the season goes on, and more people get vaccinated.
The final decision of course will come from Governor Walz if he will allow that. A spokesperson for Governor Walz Teddy Tschann said: 
Governor Walz is eager to get back to Target Field. If Minnesotans continue to work hard to keep the virus under control while vaccinations ramp up, we're optimistic we can get fans back in the stands in some capacity this season.
As the Twins remain hopeful to get some fans in the stands at Target Field right now they are concentrating their efforts on Spring Training in Florida. Hammond Stadium in Fort Myers is the home for the Twins in Spring Training and as of now the plan is to allow about 2,400 fans into the facility which normally holds 8,730.
Some protocols they are implementing at Spring Training is fans must wear masks at all times unless eating or drinking, empty seats will be taped off and available seats will be spaced out for social distancing. Condiments will be in separate packets and fans will pre pay for parking.
The Twins are hoping to hear back from the governor with on the next two weeks so they have time to prepare Target Field for fans in the stands. Opening Day is April 8 against the Seattle Mariners!
2021 Minnesota Twins Schedule Highlights