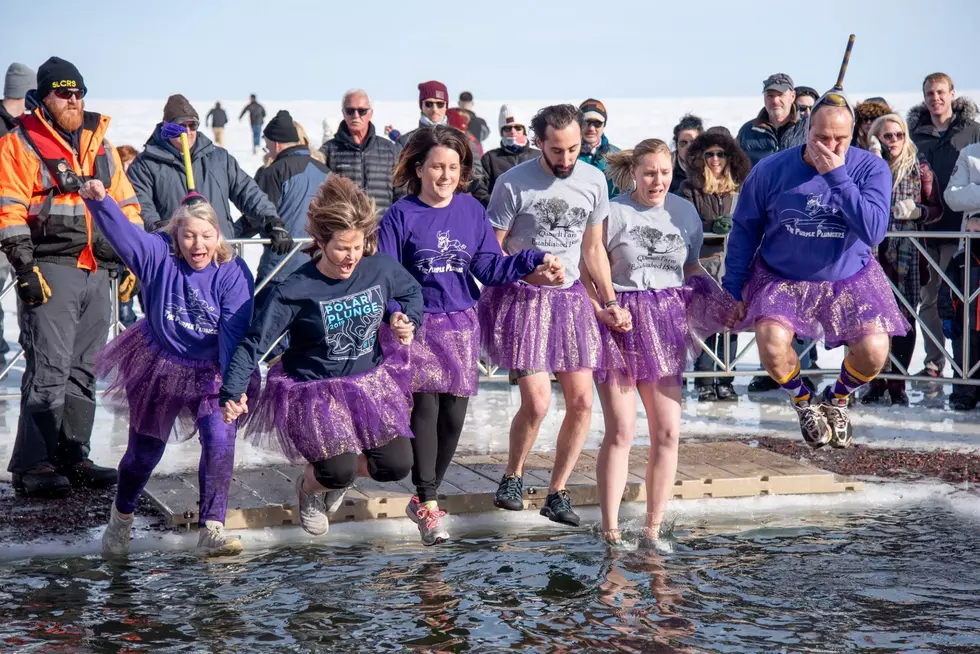 The 2021 Duluth Polar Plunge Is Still Happening, Moved This Year To March
Nick Cooper - TSM Duluth
The 20th Annual Duluth Polar Plunge will be happening this year despite the COVID-19 Pandemic, and we're excited to be part of it once again this year. The plunge site was moved out to Park Point last year due to construction on the shoreline in Canal Park (at the old plunge site). It now seems that the Park Point recreation area will be the new home for the plunge, which I personally think is a fantastic location.
The date of the 2021 Plunge is Saturday March 27 at 12 Noon. Last year, plunge organizers had school buses shuttling people to Park Point form Grandmas Sports Garden since parking is at a minimum, which is most likely to happen again this year. According to the website "The Duluth Plunge has raised over $2,105,000 in its 19-year history and in 2020, 664 Plungers raised $146,000!" Funds raised from this event go to help support Special Olympics programs and athletes in our area,
The Frozen 5K race is also an available fundraiser for the plunge. The race is the same day as the Plunge, March 27 at 9am at the Park Point Recreational Area. The race fee is $35, but if you would like to raise more than that you will qualify to get some cool stuff. For the Duluth Polar Plunge, you need to raise a minimum of $75 to participate again with cool schwag incentives for the more money you raise! If you are planning on participating in both the 5K and Plunge, you must raise at least $110 total.
Enter your number to get our free mobile app
Obviously, things are going to be a little different this year with the pandemic still going on. Because of that, details are not available as of yet regarding the pre and post plunge party that has traditionally been held at Grandmas Sports Garden. (Stay tuned for more details.) For more information or to get registered for the Plunge and 5K Race click here!
10 Reasons You Should Love Winter In The Northland