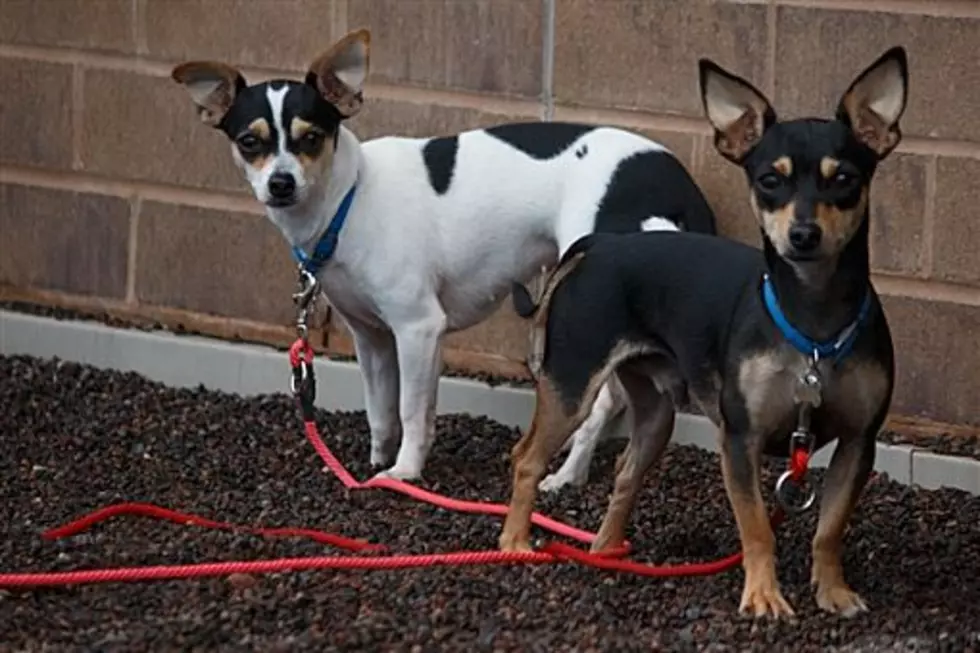 Animal Allies Pets of the Week Are a Bonded Pair of Chihuahua Mix Dogs Named Heath and Natalie
Photo: Animal Allies
Heath and Natalie are a bonded pair of Chihuahua Mix breed dogs who are both only one year old. They have been together since they were puppies and are being adopted together. Both dogs are a little shy at first, but once they get to know you they will be your constant companion.
The beauty of having both of these dogs is that they are out of their puppy stage but also have each other to keep each other company when you are away. They love to burrow under blankets, chewing on bones, playing with each other and going on walks.
We have a chihuahua that we adopted from Animal Allies when she was just shy of one year old and she is a complete joy. She loves to snuggle and follows us all over the house and always needs to be wherever we are inside or out. If you have room in your home and your heart please consider giving these two a loving home.
If you do decide to pay them a visit please consider going into one of the small visiting rooms and be patient and let them warm up to you. These dogs would be better suited for a quiet home with someone or a family who is willing to give them time to adjust and get used to you and their new home. Plus you get a discount on the adoption fee for bonded animals!
Both Heath and Natalie and been neutered and spade, Vet checked, microchipped and updated on shots. Animal Allies is located at 4006 Airport Road in Duluth. Phone number is (218) 722-5341 and website.