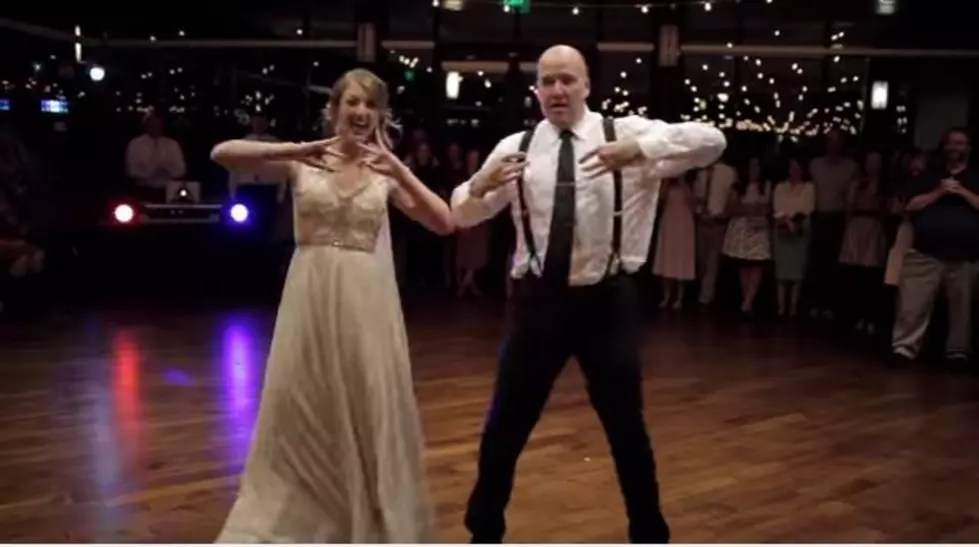 The Best Father/Daughter Wedding Dance Of All Time [VIDEO]
Photo courtesy of:BP Film & Photo Via YouTube
I for one could not stop watching this, and  am convinced that this is a typo and the guy is her husband not her dad.
The guy in this video does not look old enough to be the brides dad, but again hard to tell how old the she is? Either way holy cow do they have the moves, much to the brides dismay I was watching her dad the entire time instead of her.
Bravo to you both, this must have been a ton of work and lot of practicing, and this is one wedding reception no one will forget anytime soon. Even the D.J. was getting into it, check him out in the background it is hilarious.